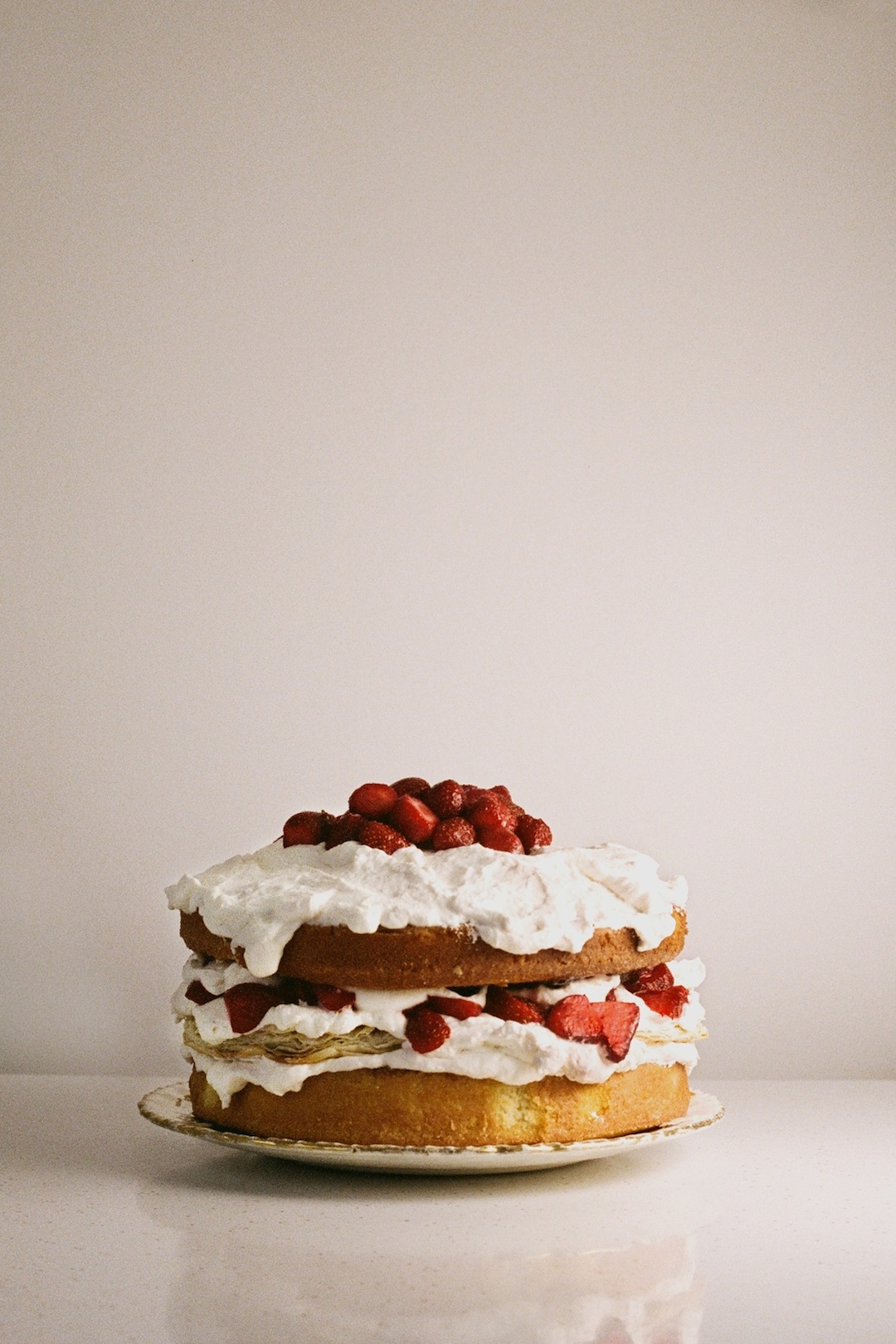 September, 2011. 20″ x 30″
Flour, butter, sugar, eggs, milk, vanilla, balsamic vinegar, strawberries, cream, salt, dishes, cutlery, fabric, candles, singing, photograph, people.
Edition of 7. Inkjet print on archival matte photo paper.
Thank you to my friends at the Mile End Community Mission for sharing their birthdays with me for a year.